Aggregate Processing Group
Benefit from our experience in aggregate processing plant construction and operation.
Aggregate processing plants are a crucial link in the construction industry's supply chain. By breaking down and refining raw materials, they deliver essential building blocks used to construct projects of all kinds. Because these facilities are tasked with crushing stone, they require extensive knowledge and experience to be at their most effective. Fortunately, Turn-Key Processing Solutions started in the construction materials industry, and has a proven track record in building and operating aggregate processing plants.
The complexity and high tolerances required for an aggregate crushing plant and processing facility call for a firm with deep experience. The knowledge and in-house team of experts we offer lets you rest assured that your project will be handled with the utmost care and skill. In addition to our ability to construct new plants, we also have full capabilities in modifying, moving and expanding existing ones.
The TPS Aggregate Group is the right team to mitigate construction and performance risk. We work on individual process areas, from primary relocations and screening stations to complete greenfield projects. Because we believe our customers deserve uncompromising quality and assurances that the plant in which they are investing will operate as desired, TPS offers performance guarantees. A TPS job isn't finished until the plant is performing at peak efficiency.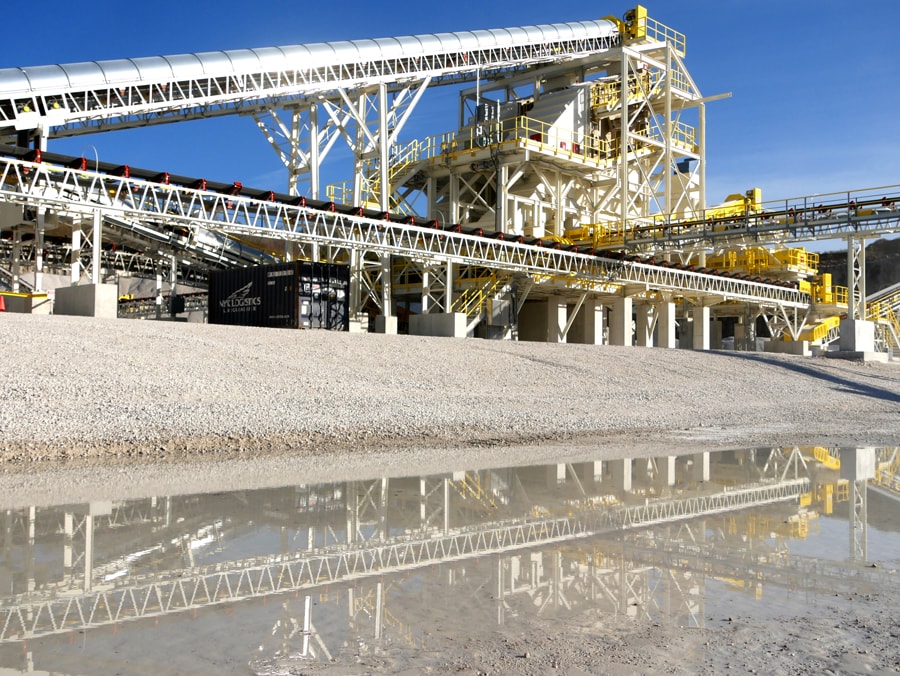 Complete Capabilities
The aggregate processing plant expertise we bring to the table has helped countless customers in various segments of the construction industry. As one of the key ingredients of asphalt and concrete, aggregate is extremely important for ensuring builds of the highest quality and durability. Without the right partner to help construct and operate ideal aggregate processing solutions, builders may be unable to deliver on their promises to their customers.
Why Choose TPS?
The TPS Aggregate Group complements our client's resources and team to achieve the best possible results. By providing the right talent for the project, we are able to deliver on our promise of providing the highest value — safely, on time and on budget.
We understand how critical the economic viability of your capital project can be. That's why we are focused on delivering optimal solutions to our clients in the mineral processing and bulk material handling industries. Our services include system integration, consulting, construction planning and project management. You can count on receiving the highest levels of integrity, quality and excellence in whatever services we provide to your project.
The Goals of the Aggregate Group are:
Compliment our Client's Team & Resources to Provide the Highest possible value
Leverage competencies to deliver results

To learn more about our complete suite of capabilities or to get started on your next project, reach out to us today. Our representatives are ready to help guide you through the process.