Turnkey Construction: Material Handling Services
TPS builds predictability, reliability, accountability and safety into every project — that's our promise!
Why TPS Construction Services?
Building any type of facility for handling bulk materials or processing minerals requires some highly specialized expertise and heavy-duty capabilities. Locations that perform these jobs in the aggregate, frac sand, heavy metal mining or cement industries need to complete their work under some of the most punishing conditions imaginable. They also must meet strict regulations with their equipment and procedures.
Fortunately, Turn-Key Processing Solutions offers turnkey design and construction to fit your needs. With our focus on integrity, quality and excellence, we have delivered numerous turnkey construction services to our clients in these and many other demanding industries.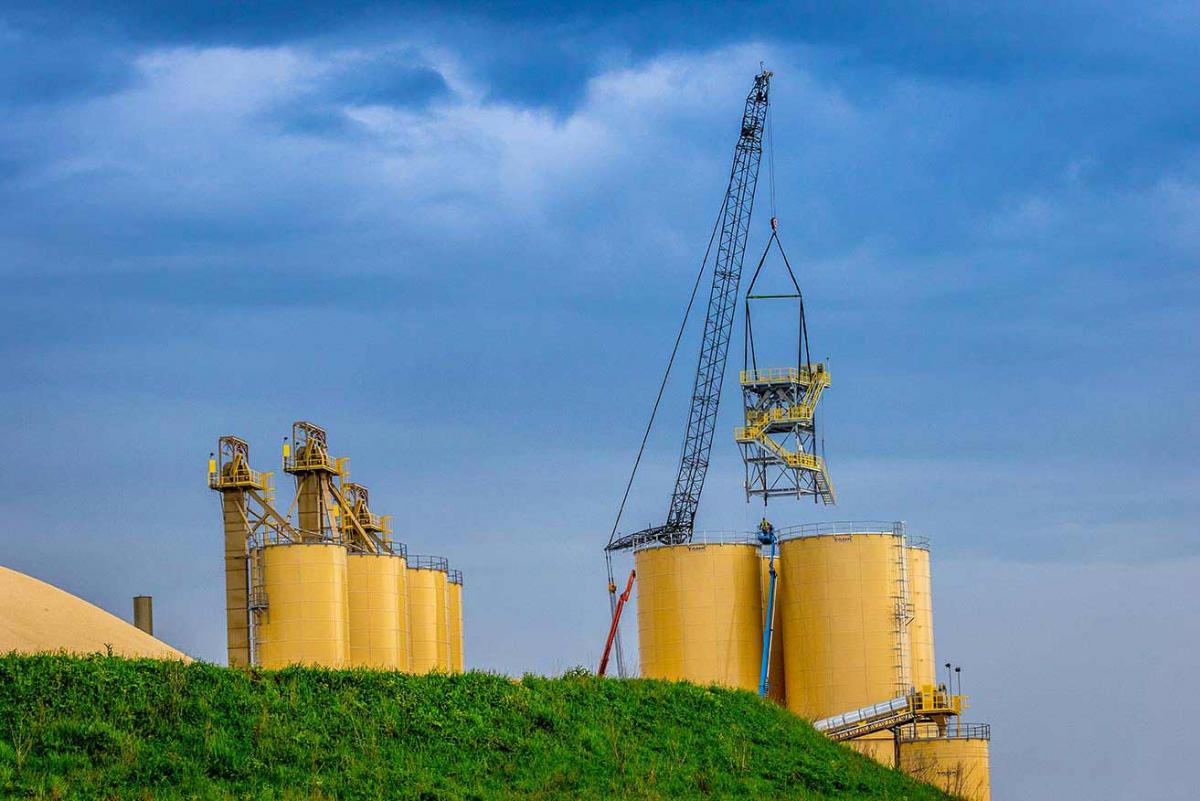 Our Full Capabilities
TPS provides predictable and reliable service for mineral processing and material handling facilities- we offer accountability for results. Safety was the driving force behind the decision to start our company, and it remains a crucial factor on every construction project. Turn-Key Processing Solutions delivers the highest levels of value and safety on every project.
When customers turn to us to provide turnkey solutions for their construction projects, they receive top-quality system integration, consulting, planning, and project management. We want to be the resource that exceeds your expectations, even if that means taking on the entire process from start to finish. Our turnkey building options can be scaled to meet whatever level of work you need.
The TPS Difference
We know that the economic viability of your capital project is how you and your company will be judged. That is why we offer turnkey construction based on our proven track record of success. We understand what it takes to ensure consistency, cost-effectiveness and safety in the finished product.
Our team of professionals has extensive experience working on operating plants and we bring our operational background to your project. We know how processing works and we know how your equipment operates. We can provide you with a project manager who not only knows how to build plants but has also spent time running them. This can result in a significant difference for your startup time as well as your overall costs.
The combination of our unique solutions, experience and capabilities means we can offer our clients something no one else in the business does — a guarantee. That's because we know we have the ability to deliver on our promises. Count on TPS for a solution that helps you make your products consistently, cost effectively and safely — guaranteed!
TPS Construction Services