Equipment Procurement
TPS provides the right equipment to get the job done.
Making the details come together is critical to a project's success. Our team works with suppliers to negotiate competitive pricing, delivery expectations, logistics, and administrative details. They also work closely with project management to assure all items are at the site when needed in good condition.
TPS provides objectivity during equipment selection which guarantees our clients confidence to make the right capital project decisions. Selecting and using the appropriate equipment is critical to the success of any operation. Our expertise with operating our own plants gives us valuable insight into this process. The experience we bring to the table means we can develop a successful equipment procurement plan that leaves nothing to chance and gives you the best opportunity to succeed. We know your processes and we know the types of machinery that will enable you to accomplish your goals effectively and efficiently.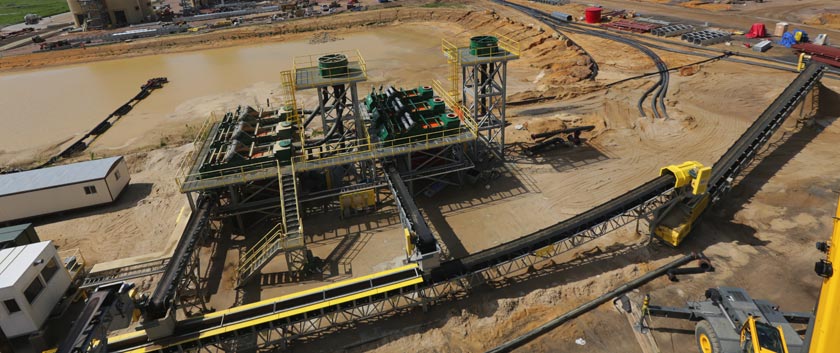 Objectivity is important when selecting the right equipment to optimize a processing plant's performance. For this reason, TPS has chosen to remain independent of specific manufacturers. We base our recommendations on production, yield, quality, price and support. After the processing professionals and team complete the project flow they will determine the best type of bulk material handling equipment and mineral processing equipment. TPS then collaborates with our clients to select a specific manufacturer. Because we are agnostic in this regard, you can be certain that we will provide you with our objective opinion when it comes to machinery procurement. We never try to steer you in the direction of what is most profitable for us, only what is most appropriate for your applications and budget.
Once the manufacturer and equipment is selected the procurement and accounting team will work closely together to make sure all terms are mutually beneficial and agreed and the delivery schedules are acceptable. The project management team then manages the schedules, inspects the equipment upon arrival, and creates easily accessible parts books for future use.
Why Choose to Work With TPS?
With our proven track record of operating facilities, we approach your project with a wealth of knowledge and experience. We understand how important the economic viability of your capital projects is to your overall success. This is why we are dedicated to helping each client determine the most effective plan possible, comparing the capital costs to the long-term operational costs so you can make these critical decisions as soon as possible.
Because we know so much about the demanding bulk material handling and mineral processing industries, we can offer you guarantees to back up our claims. No other company serving these markets offers that, but we can because we have proven turnkey procurement processes and qualified professionals behind us.
To learn more about our turnkey procurement method and the expertise we can bring to your operations, get in touch with us today.