Used to help maintain the fissures through which oil and gas can be removed from the earth, frac sand is a durable, highly pure silica sand with a particle size ideally suited to the job. As a result, the frac sand mining process is unique, and frac sand processing requires specialized expertise. This means anyone involved in constructing facilities for frac sand processing must be knowledgeable and highly capable. Turn-Key Processing Solutions not only has that expertise, but our proven track record with this type of project makes us the ideal choice to build and commission these plants.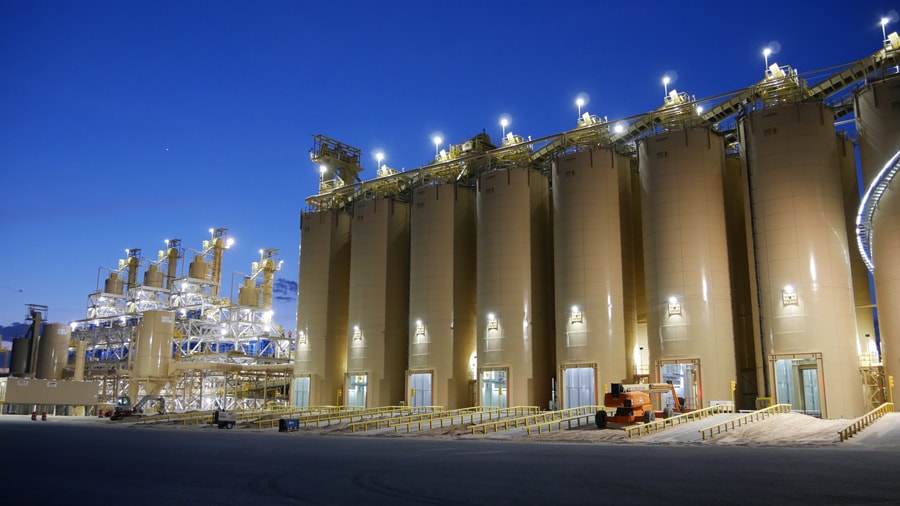 TPS builds state-of-the-art, efficient and cost-effective frac sand processing plants.
The TPS Frac Sand Group's focus is to get projects to market faster and construct plants which produce high-quality products at the lowest possible cost. The group utilizes all the company's resources to provide world-class plants within tight time constraints. We have built a reputation for skillfully executing aggressive project schedules in difficult locations.
The group is comprised of industry-experienced professionals who look at a project comprehensively to assure our clients that it is economically viable. Addressing both the capital and operating costs of a project enables clients to make decisions with more confidence. The team collaborates with clients to ensure that the highest ROI can be achieved for the life of the plant.
When it comes to delivering such a project, experience matters. The unusual nature of frac sand means the solutions used for processing it must be made to precise tolerances. With our in-house team of experts, companies involved in frac sand mining and processing can be confident that they have all the technology they need working for them.
Why Choose to Work With TPS?
We understand the importance of capital projects and work hard to ensure the economic viability of everything we build. We're focused on providing the optimal solutions for our clients in the frac mining and processing sector and beyond. No matter the bulk material handling application, we will strive to provide your frac sand mining company with the highest levels of service and performance. Our capabilities include system integration, consulting, construction planning, and project management. In every aspect of our work, you can count on receiving quality, integrity and excellence. We will complete your project on time, on budget and with highest regard for safe working practices.
Define the economic viability of each project
Collaborate with the client to achieve the highest ROI possible.
Provide world-class solutions and get them to the market faster than any other provider

To learn more about our full suite of services or to get started on your next project, reach out to us today. We will guide you through the entire process from start to finish.