Turnkey Engineering Services
Reliability / Predictability and Accountability starts here
Why TPS Engineering Services?
TPS engineering services leverage the cross-functional group of experts at TPS to deliver creative, accurate solutions to complicated challenges — in a shorter period of time. While our engineering group is critical to all TPS projects, the group also provides services directly to clients to aid in their decision-making.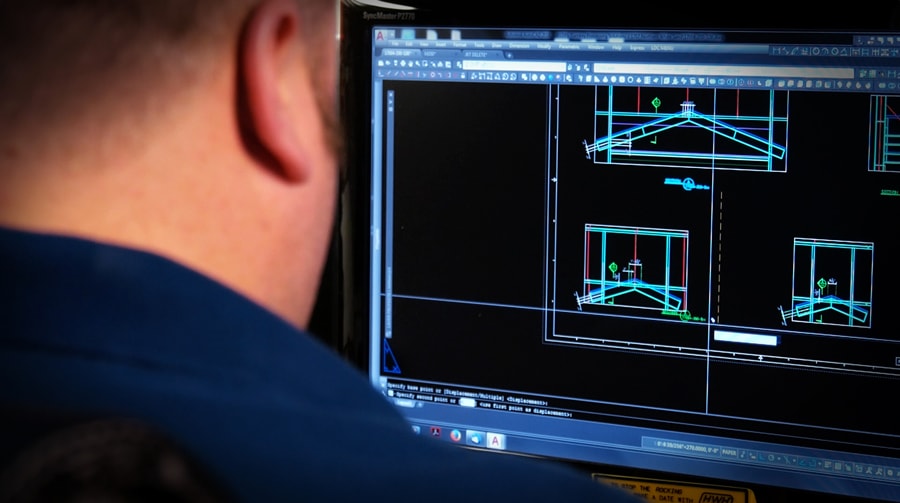 Our complete engineering staff collaborates with our operations managers and project managers to incorporate plant improvement ideas on a regular basis. The engineering group consists of individuals from the following engineering disciplines; Process Engineering, Layout Designers, Electrical Engineering, Automation, Civil Engineering, Structural Engineering, Mechanical Engineering, Detailing & Mine Planning.
Every plant designed and built by TPS is reviewed for structural integrity to provide a long plant life and cost-effective operations. The Engineering group is utilizing state-of-the-art computers and software so our clients obtain the best Reliability and Predictability available.
Consulting – Our expertise with operating plants gives us unique insight into how they should run.
Mechanical Engineering – Our turnkey engineering services include devising the optimal arrangement of your equipment.
Mine Planning – We give you a plan that provides the best layout for maximum yield and safety.
Structural Engineering – Ensure that the framework of your project is as strong as it can be with our assistance.
Concrete Engineering – Our engineers help you make the most of your concrete structures, from creating the mix to the final design.
Concrete Layout Drawings – We'll work with you to develop the ideal plans for your foundation.
Electrical Engineering – With our experience, you can be assured that your facility's electrical systems will be efficient and reliable.
Automation – Take full advantage of all of the automated technology available today thanks to our in-depth knowledge.
Pipe & Ducting Design – Keep everything flowing through your building smoothly with our expert designs.
As-Built Drawings – Get the most accurate representation of your project once it is completed with our rendering capabilities.
Structural Analysis – We can examine your structure and point out areas that could be stronger.
We utilize the latest technology to help engineer the best system in the shortest amount of time. Among the software platforms we use are:
AggFlow
AutoCAD Mechanical 2015
AutoCAD Product Design Suite
Tekla
RISA
Engineering Locations
TPS has engineering groups in Atlanta, GA; Chicago, IL; Kansas City, MO; Nashville, TN; and Burlington, WI.
Why Choose TPS?
Our turnkey engineering solutions are based on the idea that your company will be judged on the economic viability of your capital project. When you choose TPS for turnkey engineering for your next job, you gain the benefit of our unique perspective. Our team of professionals has an extensive background working on operating plants. We know how processing works and how to get the most value out of your equipment. To learn more about what we can do for you, get in touch with us today.