Site Design Engineering Services
A profitable operating plant begins with a successful site design.
Site Preparation
Site preparation sets the stage for a successful project.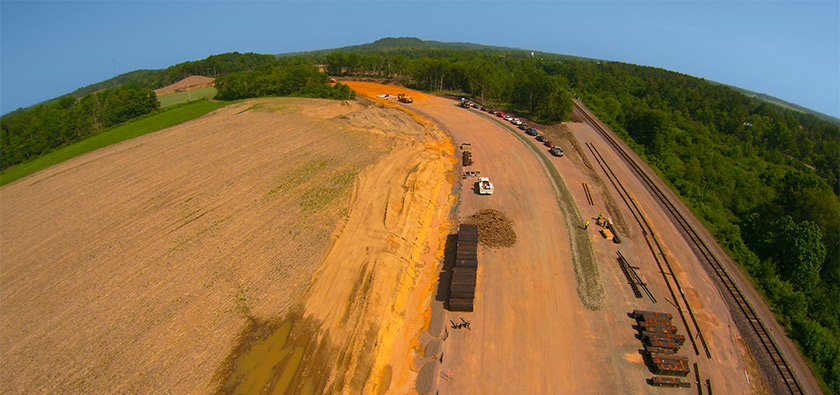 Many times, projects are designed and budgeted with little thought as to what is required to prepare the site for the foundation
Roads, utilities, ponds, drainage, soil tests, compaction, cut-and-fill volumes, trenching, critical path activities, time line, resources, costs and more must all be considered when developing the site prep plan
Our team has the experience to determine the requirements for each project and to develop a site prep plan along with a time line and budget
Concrete Installation
Reinforced concrete foundations are integral to most projects. Careful consideration must be made to ensure proper site preparation. In addition, carefully surveying the existing and planned topography is critical. TPS has the experience to assure that concrete foundations are designed to handle the loads applied by the equipment. Care must also be taken to ensure that the concrete design meets the appropriate seismic zone requirements.
Local ordinances often require all concrete drawings to be stamped by a professional engineer and submitted for approval before concrete can be poured. In addition, a third-party special inspector is sometimes required before, during and after the concrete is poured.
Seismic and load requirements must be taken into consideration when designing concrete pads
We ensure that all foundations are engineered in accordance with governing authorities
We make certain that all foundations are approved through our internal quality assurance program