Material Handling Engineering Services
TPS offers bulk material handling solutions — from single components to complete systems.
Solving Your Material Handling Needs
A bulk material handling facility transports materials from a source location to an ultimate destination or to a processing site, where the materials are moved from step to step in the process. For example, in mineral processing, ore might be transported for concentrating and smelting, while raw materials for manufacturing may be transported to a factory. A bulk material handling system generally provides storage and inventory control, and possibly material blending.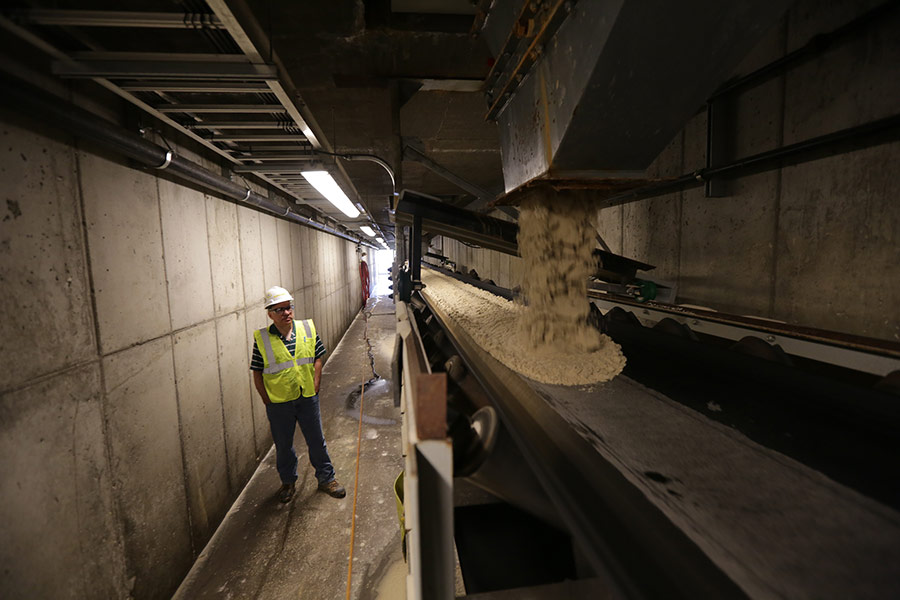 The TPS bulk material handling group designs the equipment used for handling dry materials, including ores, coal, sand, gravel and stone in loose bulk form. We can also design equipment to handle mixed waste.
Some of the stationary machinery utilized includes conveyor belts, stackers, reclaimers, bucket elevators, truck and railcar dumpers, hoppers and more. Mobile equipment moves materials to or from stockyards, stockpiles or storage sheds, and includes loaders and shuttles.
We listen to you and help solve your unique material handling challenges. In addition to designing simple components or equipment, TPS also designs and builds advanced bulk material handling systems that feature integrated bulk storage, conveying and discharge.